Server Management Services
In today's digitally-driven world, having a robust and well-maintained server infrastructure is vital for the smooth functioning of any business. At InnoSewa, we offer comprehensive Server Management Services designed to ensure the optimal performance, security, and availability of your servers. With our expertise and proactive approach, we take the burden off your shoulders, allowing you to focus on your core business objectives while we handle your server needs.
A Premium Server Management Company specialized in 24/7 Outsourced Web Hosting Support , Outsourced server support, Linux, Windows, Game, cPanel Server Administration & Monitoring, Helpdesk Support, Remote Infrastructure Management, NOC support, Cloud Support and Enterprise Security Services
Server Configuration and Deployment: We assist you in setting up your server infrastructure from scratch or optimize your existing servers for improved performance. Our experts ensure that your servers are configured according to industry best practices, providing a solid foundation for your business operations.

Monitoring and Performance Optimization: We monitor your servers 24/7, keeping a close eye on key performance metrics and identifying any potential bottlenecks or issues. Our team takes proactive measures to optimize server performance, ensuring smooth and efficient operations at all times.

Security and Compliance: We implement robust security measures to protect your servers from external threats and ensure compliance with industry regulations. Our experts conduct regular vulnerability assessments, apply security patches, and implement access controls to safeguard your data and maintain regulatory compliance.

Backup and Disaster Recovery: Data loss can be catastrophic for any business. We offer reliable backup and disaster recovery solutions to protect your critical data. Our team designs and implements backup strategies tailored to your specific needs, ensuring that your data is securely backed up and can be swiftly restored in the event of a disaster.
Expertise and Experience: With years of experience in server management, our team of highly skilled professionals possesses the in-depth knowledge and technical expertise to handle diverse server environments. Whether you have on-premises servers or utilize cloud-based solutions, we have the proficiency to manage and optimize your servers effectively.

Proactive Monitoring and Maintenance: We believe in a proactive approach to server management. Our team monitors your servers around the clock, identifying and addressing potential issues before they turn into major problems. We conduct regular maintenance tasks, apply critical patches and updates, and optimize server performance to ensure uninterrupted operations and maximum uptime for your business.

Enhanced Security: Protecting your data and infrastructure is paramount in today's cyber-threat landscape. Our server management services include robust security measures to safeguard your servers from unauthorized access, malware, and other potential vulnerabilities. We implement industry best practices, encryption protocols, and intrusion detection systems to ensure the highest level of security for your valuable assets.

Scalability and Flexibility: As your business grows, your server requirements may change. We understand the importance of scalability and flexibility in server management. Our services are designed to adapt to your evolving needs, whether it's scaling up your server capacity to accommodate increased traffic or optimizing server resources to maximize efficiency. We provide customized solutions that align with your business goals and accommodate your changing infrastructure demands.
At InnoSewa, we understand the significance of a well-managed server infrastructure for the success of your business. With our comprehensive Server Management Services, you can rest assured that your servers are in safe hands. Our dedicated team of experts will optimize your servers for performance, enhance security, and ensure seamless scalability to support your business growth. Partner with us today and experience the benefits of reliable, efficient, and hassle-free server management. Contact us now to discuss your server needs and take the first step towards a robust and resilient server infrastructure.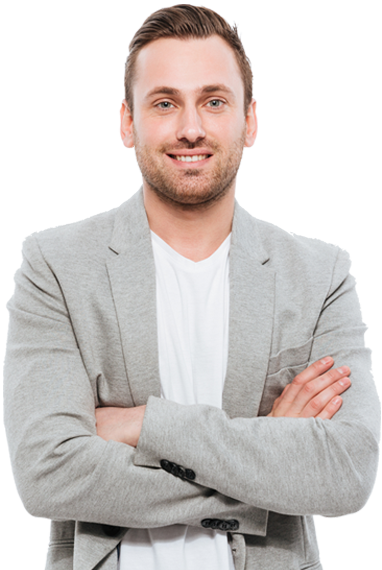 ANY TIME, ANY WHERE CONSULTING
Get A Free Consultancy Right Now Here
We help you to see world differently , discover oppurtunities you may never have imagined.